Marco Gobbetti, Burberry CEO
In a sudden turn of events, Burberry's CEO Marco Gobbetti has decided to leave the traditional British label after only four years for Salvatore Ferragamo from Florence.
In a statement released by Burberry, Gobbetti has assumed the role of General Manager and CEO at Ferragamo and this opportunity "will allow him to return to Italy and be close to his family". Since he has been away from his native Italy for more than two decades and has been made worse with the current problems of the pandemic, it is no surprise that he is looking to retire.
Gobbetti took over the top management position in 2017 from his predecessor Christopher Bailey, who was Burberry's CEO and Chief Creative Officer. With over a decade of experience at various houses including Moschino, Givenchy and Celine, the luxury veteran had envisioned a five-year plan to revive the British brand and become a powerhouse on par with rivals like Gucci, Dior and Louis Vuitton.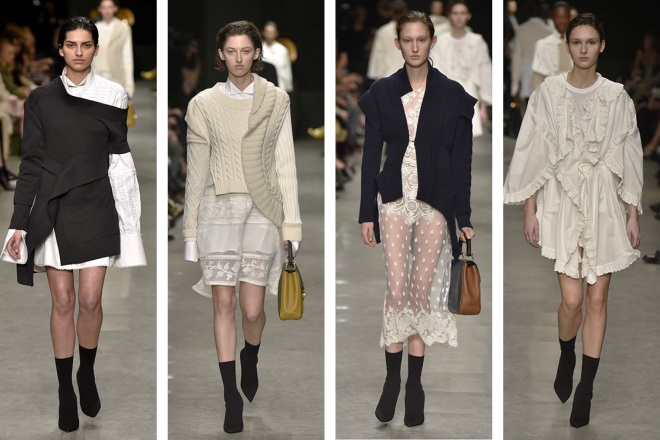 Burberry Spring 2017 RTW by Christopher Bailey
Burberry's share price has risen 37% since it was acquired by Gobbetti, but after announcing his departure on June 28, shares have fallen, trading around 25% higher than in July 2017. During his tenure with the brand, he brought Riccardo Tisci on as Chief Creative Officer, increased prices, increased control over sales and reduced wholesale partnerships in favor of higher-margin direct sales.
Burberry stock prices from July 2017 through June 2021
As one of the first users to use digital space to attract new customers, Burberry under Gobbetti managed to achieve "strong double-digit" growth in China, which is the main market driver for luxury sales during this pandemic and for the foreseeable future. He also expanded Burberry's accessory selection by creating families of handbags and using pricing strategies similar to those of other luxury brands. The aim is to make the brand a "Center of Excellence" for leather goods. In that regard, Burberry's market cap has increased roughly a third since it was acquired by Gobbetti in 2017.
"The board and I are of course disappointed with Marco's decision, but we understand and respect his wish to return to Italy after almost 20 years abroad. With the execution of our strategy as planned and our outlook unchanged, we are determined to build on Burberry's strong foundation to accelerate growth and add value to our shareholders, "said Burberry Chairman Gerry Murphy. Recognizing Gobbetti's "immense contribution," Murphy added that the outgoing CEO "had a transformative impact by establishing a well-defined purpose and strategy, a great team and strong branding momentum."
The search for Gobbetti's successor is ongoing, and there is also speculation that Ticsi may also leave and potentially join Ferragamo as creative director after Paul Andrew left last month. "The main aspect of Gobbetti and Tisci's mission at Burberry was focused on leather goods, but we find that they have been quite successful with shoes (especially in the US) as well, which is also a core product category for Ferragamo." Investment firm Exane notes.
Paul Andrew left Salvatore Ferragamo in May
Gobbetti will become Ferragamo's fourth CEO in five years and, according to Marco Baccaglio, Equity Research Analyst at Kepler Cheuvreux, the decision to hire the new incumbent came as a surprise and since Gobbetti will only join after fulfilling his contractual obligations, this delays the Engineering ". and the implementation of a new plan to revitalize the brand. "
For Gobbetti, his new role at Ferragamo represents yet another challenge for the brand, which has suffered from lackluster sales over the years and the pandemic only made the situation worse. For 2020, Business of Fashion finds that the brand's sales have fallen by 33% to 916 million euros. Loss before interest and taxes was € 62 million last year, compared to a profit of € 150 million in 2019 – the first year of losses since the company's IPO on the Milan Stock Exchange in 2011.
In a final statement from Berstein's Luca Solca: "Burberry is much better positioned today than it was when Marco took over responsibility for it. However, the magnitude of the problems ahead offered no chance of the runway success some hoped for. "It remains to be seen how this new agreement will affect these two heritage companies.